Posted on 30 September, 2020
378
Read Carefully
The main purpose of therapy is to teach people strategies for navigating the challenges of life. So, whether you have problems with relationships or simply want to build more confidence, therapy can help you achieve these goals. Therapy is also effective for managing a mental health problem. However, therapy is more than just telling patients what to think and feel before sending them off.
According to Alicia H. Clark (Psy.D.), therapy only really takes effect once you implement it into your daily life. In other words, you have to apply the advice and strategies a therapist shares with you if you want to experience change.
What does this mean to everyone feeling down and out? It means you still have the power to take control and live a very happy life. But you have to be ready to work for it. Author of Family Fit and a licensed clinical psychologist, John Mayer (Ph.D.), makes a very good point when stating one hour per week with a therapist will never be enough. Out of the 168 hours a week is made of, a lot more effort is necessary if patients are going to stay positive and healthy.
But not everyone has the luxury of going to a therapist every week. Which is why we put this list of mental health tips together. While it can never replace professional help, these tips come directly from experts in the field of psychology. And you can trust these experts give the same advice to their patients. The best part is that you can start using the following strategies immediately. Thus, you have nothing to lose and everything to gain.
1. Put Your Thoughts On Paper
You may not realize it, but you poison yourself when you keep thoughts and feelings locked up. And one of the best ways to find release is by keeping a journal. At the very least, you should write down what you feel and when you feel it. This advice comes straight from David Klow, a licensed marriage, and family therapist. He is also the author of an upcoming book entitled "You Are Not Crazy: Love Letter from Your Therapist" and he launched the Skylight Counseling Center in Chicago.
Nobody is expecting you to write long sections based solely on deep emotional connections. But it is recommended to set aside 5 minutes every day. And during this these 5 minutes, write down whatever is on your mind. It could be ideas, dreams, issues you are struggling with, it does not matter. The point is to vent, to learn more about yourself, and to gauge important things like your mood changes. Thanks to the private and no-judgmental space, you can start working through the problems you have.
2. Find Ways To Take The Edge Off Your Stress
There is no avoiding stressful moments. Whether they happen at home, in the street, or at your work, stress is bound to find you. But it does not mean you have to let stress ruin your life.
Dr. Clark recommends taking control before the stressful situation gets out of hand. More specifically, you should turn it into motivational energy. Many people consider the pressure of stress to be a bad thing. But pressure can push you to achieve deadlines and goals quicker and more effectively. Everything depends on how you choose to look at it. For example, you can choose to let the stress overwhelm you to a point where you just give up. Or, you can choose to use the pressure as motivation to keep moving forward. And we all know how pressure can make you focus better if you want it to.
But what about people who stress all the time? Is there really an upside to their situation? Yes, there is an upside. Chronic stress is a sign that you need to relax and step back. Chronic stress should motivate you to breathe and take a much-needed break.
3. Get Some Fresh Air
Regular exercise can do wonders for your mental health. However, not all of us have such a big passion for exercising. And the next best thing is to take a walk in some fresh air. There will be moments when you simply need to walk away and give yourself time to think. A relaxing walk outdoors does not only help you get your thoughts straight, but it also soothes your soul.
According to Dr. Klow, a regular walk once or twice a day provides the opportunity to get out of your head. It also gives you the opportunity to interact with the world around you, even if it is only to help you notice the bigger picture. Small adaptations like taking a walk can dramatically influence your ability to cope better with life in general.
4. Fight Negative Thoughts With Positive Oes
You are your own worst critic. Nothing hurts more than when you tell it to yourself. And just ignoring negative thoughts will not take them away. Instead, you have to realize that you determine what your inner voice sounds like. That means you can counter the negative thoughts with positive ones according to Dr. Mayer. For instance, if you slept until noon and you feel guilty or anxious about it, remind yourself that some extra rest was necessary. And given that you had enough rest, you can put in extra effort tomorrow.
5. Prove To Yourself That You Are Not Alone
Anyone can feel lonely. This is a feeling that easily creeps up and takes over. But it is critical to not give in to this feeling when it does come around. And you can do this by listing all your close friends and family. Dr. Klow says that making a list of people you can depend on for anything, especially when you need someone to talk to, will help you to overcome the sense of loneliness you feel. At the same time, you can put the list to use when you feel particularly down or depressed. All you need is to make a phone call or send an email.
6. Remind Yourself Of Good Things
For the most part, it can be really difficult to think clearly when you find yourself upset or frazzled. But it is not impossible and you can hit the pause button if you really want, which is what this exercise is all about.
Dr. Clark suggests that you take note of two or three positive things in your life. Even though you are overwhelmed with frustration, do your best to recall anything that makes you happy. Maybe you are grateful for your healthy children. Or maybe you are happy about making a new friend at work. Gratitude can go a long way when you need to break down overwhelming negative feelings and frustration.
7. Small Comforts Matter
There is a good chance you have some coping mechanisms you run to when things are not going your way. It could be a long hot bath, meditation, or something as basic as an old sweater, it does not matter. What matters is that you have small comforts on-hand and ready when you need them.
8. Check The Tone Of Your Inner Voice
Everyone has an inner voice, and this inner voice is incredibly powerful. It can get you to stress about things that are not worth stressing over. It can even break you down and devalue everything you do. But you have to realize you are in control of your inner voice before you can change it. And Dr. Klow recommends that everyone learns how to change it via positive suggestions and reinforcement.
Doing this is easier said than done. But small steps can lead to much bigger things. So, the next time your inner critic comes out, consider if you would talk to your best friend the same way. Would you advise them to keep stressing? Or will you remind them of their strengths? Of course, you will use the latter approach, which is exactly what you need to do with your inner voice. Instead of feeding the negative thoughts, focus on the positive.
9. Try To Think Ahead
It is common to fret about something that really bothers you. For instance, you could be stressed about losing your job for some reason. But is it really the end of the world? According to Dr. Clark, it is important to think ahead if you want to rid yourself of negative thought cycles.
More specifically, picture a future where you actually lose your job. Sure, the most obvious thought is going to be a loss of income. This is probably followed by losing your home or apartment. And while these thoughts can cause tension, you should not stop there. In fact, try to come up with rational solutions, like simply getting a smaller place or share with a roommate. By having reasonable solutions in place, you are less likely to worry so much and the negative cycle will pass.
10. Cut Back On Bad Habits
Certain habits, like drinking alcohol, can do more than just impair you physically. It can also alter your mind if you start to depend on it. When you notice you need a drink every time you feel depressed or anxious, it is a clear sign to cut back. If possible, replace it with a healthy habit like exercising or following a passion you always wanted to do.
11. Get Quality Sleep
It is with good reason that people spend a third of their lives sleeping. Not only does sleeping regenerate the body, but it also keeps your mind refreshed and healthy. But when you struggle to sleep because stressful thoughts keep running through your mind, expect life to get a lot more challenging.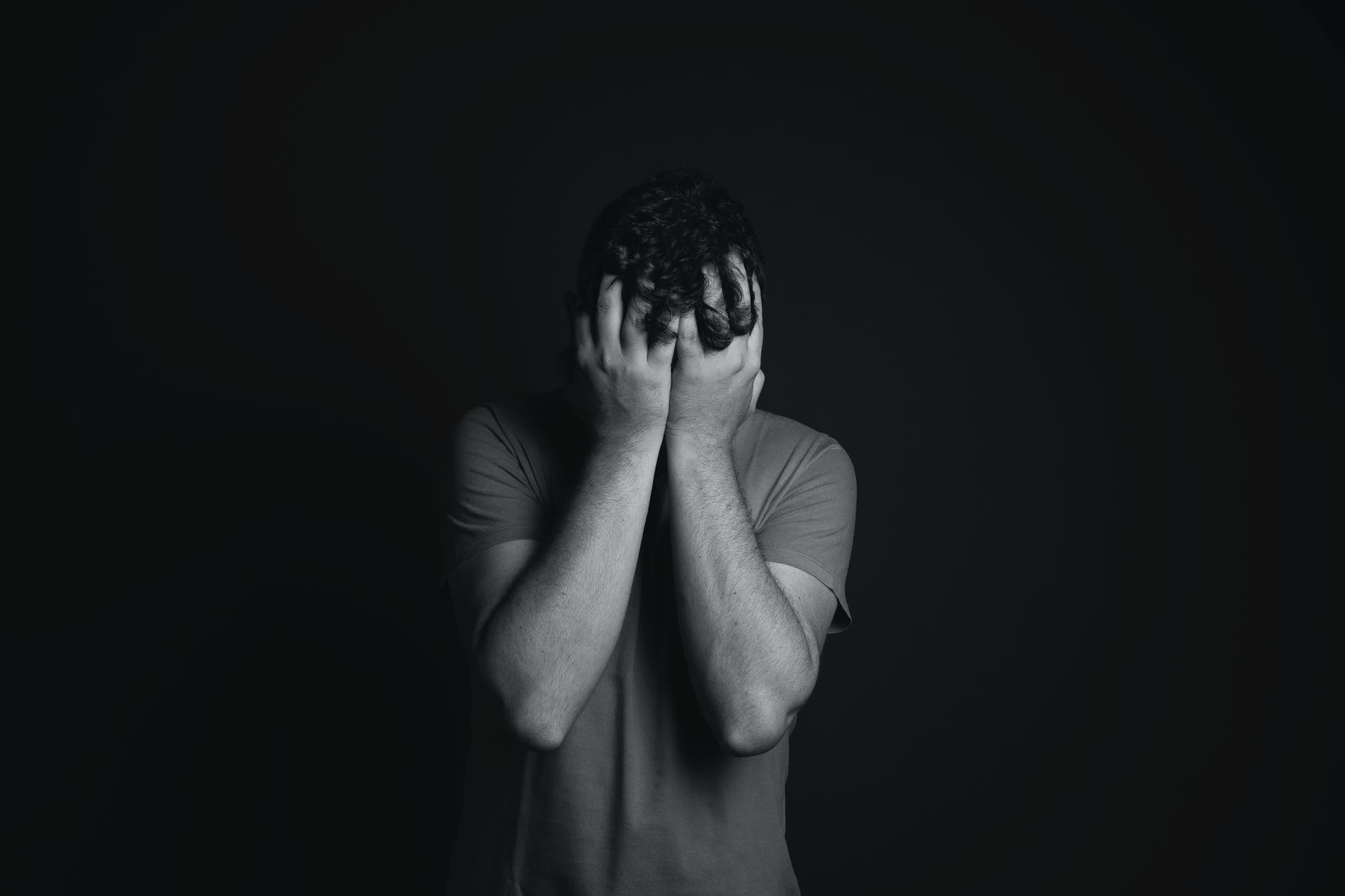 One of the best ways to stop these negative thoughts from keeping you awake is by getting a bedtime ritual. Before you go to bed, do something you know will relax you, even if it means writing down stuff that bothers you. Also, remind yourself that your problems are not going to get fixed in a single night. But you can do something about them tomorrow. And the next day.
Even though this list cannot be a substitute for professional one-on-one therapy, it gives you a good start towards living a high-quality life. You just have to realize how much power you own, and what you can do with it if you really want to.
Our Trending Post