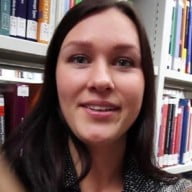 Founder | Healthy Body Healthy Mind

Alessandra is the mother of two daughters, ages 13 and 23. Natural medicine and holistic living have been a focus of her life for many years.
She has been studying with The Institute for Integrative Nutrition to become a Certified Holistic Health Coach and is a big part of the wellness community. She is a big fan of yoga, practices meditation, and is presently nutrition and healthy lifestyle mentor for adults.
Alessandra founded Healthy Body Healthy Mind to help adults learn a better and healthier lifestyle as they get older. Maintaining good health is the most important thing we can do and it only gets harder as we age. Alessandra wanted to provide a go-to place for everyone to have access to the best health information and products available online.
Be sure to check out her latest book: How to Age With Good Health
Alessandra's Socials