Posted on 19 October, 2020
2856
Read Carefully
If it was as easy as this to enlarge your penis, I am sure just about every dude on the planet would be discussing penis enlargement in their everyday life. The fact of the matter is that even though "penis extenders" and enlargers do exist, the complexities of actually enlarging a penis are a bit more involved than just buying one of the products.
So let's take a look at what the experts have to say about these devices.
1. Penis extenders and pumps are not the same things
A penis pump is a device designed to help with erectile dysfunction and can cause the penis to appear larger as it becomes filled with blood according to renowned urologist Anika Ackerman, MD. A penis extender is something different all together. The extender is more like a mechanical traction device applied to the penis in the flaccid state and is designed to make the penis stretch longer. This penis extender is meant to be worn for longer periods of time as well. The penis extender should be worn for at least 9 hours each day and for up to six months. On the other hand, a penis pump is meant to be worn for 30 minutes and never more than this.
2. If you want a penis extender, better get a professional opinion.
If you are in the market for an actual penis extender you will need to see a medical practitioner for this device. Unlike the other option, the pump, sex stores are not authorized to sell these gadgets.
3. Their primary function of a penis extender is not aesthetic but therapeutic.
A penis extender is designed for the purpose of correcting Peyronie's disease. This unusual condition causes a curvature of the penis and often begins during middle age and affects about 9% of the population.
4. Penis extenders are worn alongside the penis
The penis extender consists of a plastic ring that sits at the base of the penis and connects to the ring located at the base of the head. The traction device runs between these rings. The wearer will adjust the springs which pull at the shaft of the penis and quite literally stretch the penis till it reaches a larger size.
5. They claim to increase penis size, but doctors are still unsure.
There are several penis extenders that have made great claims and marketed as the ultimate "male enhancement traction" devices that increase size and girth. The Andropenis website claims that it can add 1.6 inches to the length and .4 inches to girth within a given period of time. Furthermore, a study published in the British Journal of Urology supports some of the claims made by the Andropenis manufacturers.
According to reports by Live Science, the study included 15 men who wore the device for six months, during this time they increased the traction from 1.6 lbs to 2.6 lbs. The averages were calculated and all the men achieved an average of .9 inches of flaccid length. But, doctors say that much more research needs to be completed before the scientific results can be established.
6. Penis extenders are painful to wear.
If you think this is a pleasant experience, you have not been paying close attention to the product's description. The penis extender is made up of a hard plastic ring at the base, a pair of metal shafts that run the length of the flaccid penis, and a plastic supporting piece with a silicone band at the head. The idea is that by wearing this device throughout the day, for at least four hours but as much as nine, the flaccid penis can be elongated.
7. They can interfere with daily life.
As well as being especially uncomfortable after extended use, a penis extender can also interfere with everyday life. While the manufacturers of Andropenis, SizeGenetics, and X4 Labs claim that these devices can be worn comfortably even after extended periods of time. This is not the experience that everyone who has used the products has had. The truth is consumer reports claim that the device is only bearable when in the standing position. But once the user must sit down the pain can be very bad. Furthermore, forget wearing your blue jeans or favorite slacks. About the only that is comfortable enough to wear with the penis extender is a loose pair of sweatpants. One of the most painful things you will have to do is get in and out of cars. Remember that this device that is worn alongside the penis is made of hard plastic and is not a giving or smooth device. It does not move elegantly against the flesh and this can be a problem.
8. Penis extenders are designed to address specific conditions.
Nevertheless, there is plenty of evidence that supports the claim that these penis extenders do at least address the conditions of Peyronie's disease. Peyronie's is a condition that causes a curvature of the penis and the development of hard plaque inside of the erectile tissue. Therefore a penis extender may have limited capacity to relieve the pressure from the penis and stretch the erectile tissue containing plaque. This can help to soften the area and increase function to a certain degree. Even here the studies have been minimal and most experts agree that more research will be needed until something conclusive is reached.
There are other medical reasons that a penis extender would be a good option. For example, those suffering from an erectile difficulty caused by prostate cancer or the treatments for prostate cancer may use such a device. A penis extender may be a good solution for adding length that has been lost in any of these treatments. Nevertheless, there is no significant evidence to show that a penis extender will be of major benefit here.
9. Healthy men tend to buy penis extenders… for obvious reasons.
While there is no need to discuss the reasons behind this decision, many perfectly healthy men have chosen to undergo the penis extender. However, experts in the field discourage the idea and warn that no good can be expected from this misuse of a medical device. Even though the manufacturer's claim that this can add as much as two inches to the erect penis, the facts don't align with this fairly optimistic promise.
10. Penis extenders can cause damage when not worn correctly.
While the procedure and process of penis extension are already long and uncomfortable, the promise of hope is slim. Furthermore, they can even cause bodily harm if not used as directed by a professional from the medical field. There are all kinds of risks involved with the use of this product including skin conditions and discomforts. For some men inclined to use this procedure more aggressively than recommended, the extender can even cause damage to the blood vessels and this could result in a fractured penis – yes! That is a real thing and a really bad thing.
11. Penis extenders are not the solution to better sex life.
There is considerable pressure on men to have gigantic erections that generally scare the bejesus out of women, but this is a lot of Hollywood hype. There are actually many reasons behind the desire to have a larger penis and many can be traced back to feelings of inadequacy and competition with stereotypes. While it is very easy to criticize the function and use of a penis extender, the reasons anyone would want to have a larger penis are perfectly understandable. If you and your partner are having an issue with penis size, it would be best to remember that good sex comes from having good communication rather than a big hard penis.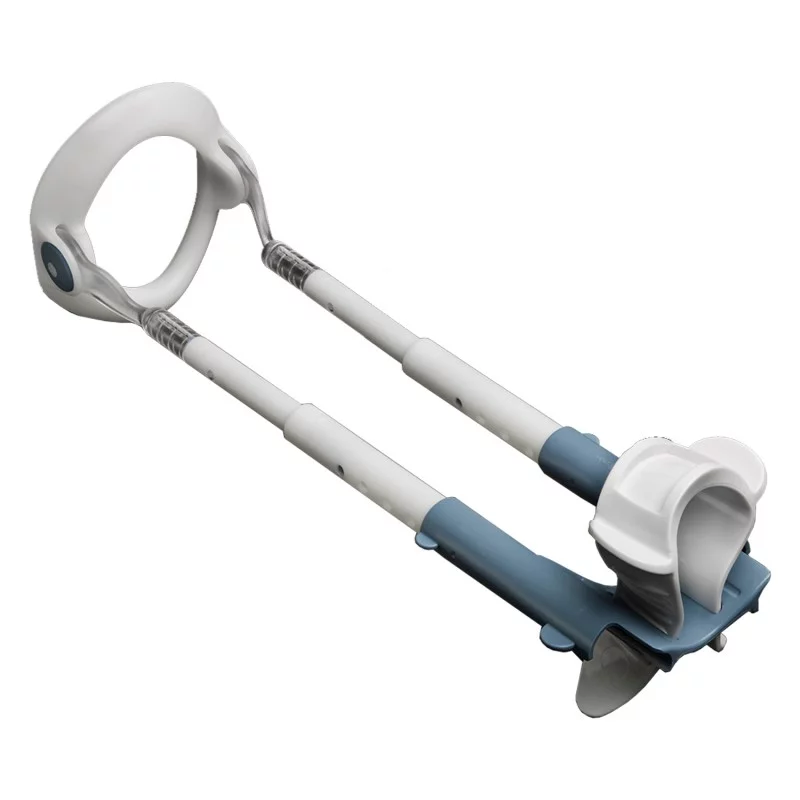 Penetrative sex can be as mutually satisfying for both men and women. Furthermore, there is plenty that can be done with the hands, mouth, and sex toys that has not even been mentioned in this short post. According to medical experts, those who have lost some size should not be too concerned. A centimeter or two is not going to make or break a good relationship. Don't forget that there are other ways to develop prowess in the bedroom.