About Us
Healthy Body Healthy mind is a trusted source for all things health supplement related. We aim to help both men and women live a better lifestyle. What once was the best carried Health and Wellness series on TV, is now a trusted source for unbiased reviews on Health and Wellness related products.
Also be sure to check out our health blog written by wellness enthusiasts. We aim to provide valuable information on the best health information and products available online. We provide honest and unbiased reviews of health products as well as the latest information on living a healthy lifestyle.
We know it can be difficult to find honest reviews and feedback on products online. That's why we have experienced editorial reviewers to really look into these products and often even test them out themselves. We not only look into the products themselves, but we also look into the companies selling them. We want to find the best products to bring to you that will actually help provide real solutions and results.
Why Healthy Body Healthy Mind
We are very passionate about living a healthy life. We aim to provide the latest information and best products available. We do extensive research on any product we recommend. We look up the company and see who is behind the products. We read through all of the comments and reviews to get real feedback from real users. We look into every ingredient and see what they are and what they do. We want to give the best and latest information available to allow you to make an educated decision on your purchases. We highly recommend you do your own research before buying any products. Not everyone has the same experience or results. You should do your own research to see what products best fit your personal needs.
We do this for our readers. If there is a product you would like us to review or a topic you would like us to look into, just shoot us a message.
This Month's Featured Authors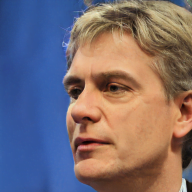 Richard R. Tibbetts
Contributor
Richard R. Tibbetts is a oral surgeon by day and a wellness enthusiasts by night. Richard is very active in the health and wellness community. He donates his free time to help teach locals about nutrition and wellness. Richard continues to study better ways to live a healthier life. Richard runs his own nutrition and wellness coaching program as well. In his Free Time Richard loves to go fishing, camping, and being in the outdoors. He has a real love for nature almost the same way he does for health and wellness.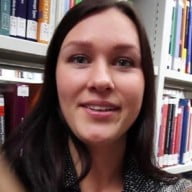 Alessandra Kessler
Founder
Alessandra is the mother of two daughters, ages 13 and 23. Natural medicine and a holistic living have been an focus of her life for many years. She has been studying with The Institute for Integrative Nutrition to become a Certified Holistic Health Coach, and is a big part of the wellness community. She is an big fan of yoga, practices meditation, and is presently a nutrition and healthy lifestyle mentor for adults.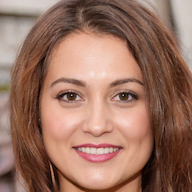 Jocelyn Winters
Contributor
EDUCATION GEORGIA STATE UNIVERSITY – Atlanta, GA Bachelor of Arts in English and Religious Studies, 2010 Fitness Trainer Orange Theory KEY SKILLS •Critical Thinking •Internet, Email •Active Listening/Writing/Speaking/Learning •Clerical Skill •Microsoft Office (Word, Excel, PowerPoint) •Fitness and Nutrition WRITING EXPERIENCE YAHOO! CONTRIBUTOR NETWORK – Atlanta, GA 1/13-7/14 Writer •Wrote 210 articles on topics including politics, religion, feminism, exercise, and food •Reached Clout Index Level 6 within four months
Top